Commissioner Dan Patlak recently had a Letter to the Editor giving an update on the completed 2015 Property Tax Assessment Appeal Session published in the Daily Herald. Please read on to find out the exciting developments at the Board of Review.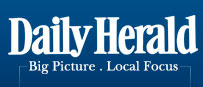 The Cook County Board of Review recently closed its 2015 Property Tax Assessment Appeal Session on time. This is not news in itself as the Board of Review has closed on target the past five years. Except this was not a typical assessment year. 2015 marked a monumental leap in efficiency at the Board of Review leading the way in county government with the launch of a new Digital Appeals Processing System.
Simultaneously occurring during the 2015 assessment session was a city triennial assessment cycle -- which yielded a historic number of appeals filed with the Board. A perfect storm was in place!
The new technology provided an unprecedented ability to track and process files; greater transparency, access, and ease of use for the appellant; better overall management; and saved over 2 million pieces of paper .
With the streamlined system in place, the board adjudicated more appeals with a smaller staff and completed our work early.
This means second installment property tax bills will be mailed out on time and assures an uninterrupted revenue stream for local education, police and fire protection, and numerous other local services and projects. It is important to note it is a bipartisan effort that allows the board to succeed.
The board consists of three commissioners, two Democrats and one Republican. At a time when other government offices are at odds, the Board of Review is once again quietly and efficiently accomplishing its job with a state-of-the-art system that came in on time and on budget .